Natural Skincare
Transform your skin with our exclusive formulas featuring therapeutic grade zest oils sourced from Organic Citrus Fruits. These oils are packed with vitamin C and natural antioxidants, crucial for the rejuvenation of skin cells.
Gifts Under £25
Affordable Organic and Vegan Gifts and Stocking fillers for everyone.
Shop
Gifts Under £50
Select from a wide array of zesty gifts that are sure to have something for everyone. Discover your perfect zest.
Shop
Plantable Christmas Crackers
Family fun with best-selling crackers filled with products from our sweet orange, lime, and bergamot range, embedded with wildflower seeds.
Shop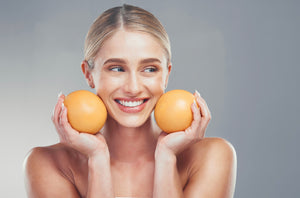 No Artifical Colours, Scents or Preservatives
The perfect Balance between outer Beauty and Inner Wellness
Lime & Bergamot Hand Wash
NEW: Bergamot is a type of orange known as the "prince of citrus," it has a sunny, fresh and zingy scent.
SHOP
Bath & Body Oils
High-quality Organic Citrus ingredients that are carefully selected from dedicated Artisan farmers.
SHOP
Bundle *OFFERS*
Enjoy cash savings when you purchase a Trio bundle of Shampoo, Conditioner, and Bodywash in a citrusy fragrance.
SHOP
Health & Wellbeing Articles and Resources
Our Partners